Aloha and Welcome!
Please browse the website to view our three privately owned Kona Magic Sands Condos located in Kona on the Big Island of Hawaii and one vacation rental house located in Kapaau, Hawaii.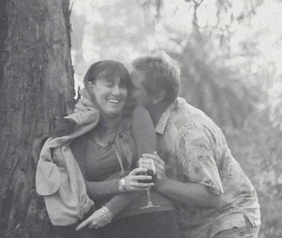 About Us:
When we first began visiting Hawaii many years ago, we found ourselves overwhelmed with so many places to stay and so little time to shop all of the vacation sites. We decided we loved the island so much that we bought a place of our own to vacation. Since we only visit a few times a year, we have decided to rent out the property for others to enjoy in our absence.
We want to make planning your vacation easy, the way ours have become since getting to know the area. If there is anything else we can help you with, that is not already listed on our site, please feel free to contact us by visiting the "contact" page.
​
We work out of California where we started a Contracting business 35 years ago. Owning a business, through the ups and downs, has taught us the importance of relationships and to give quality, friendly service at a fair price.
Since we have chosen to make the Big Island of Hawaii our vacation destination we have purchased a piece of land that we intend to build on and retire, then a condo so we had somewhere to stay, then a house so we could have friends stay with us and now another condo so we can have friends stay with us, but not "with us" now they are just down the hall! We currently rent all of the properties and bring the same level of personal service to everyone that comes to visit our favorite vacation spot.
Please contact us with any questions you may have. HawaiianVacationRents@gmail.com
Thanks and Mahalo!
Debbie and David Todd
---
Our Big Island Must-See Recommendations
*
Hawaiʻi Volcanoes National Park -
https://www.nps.gov/havo/index.htm
* Pololū Valley - Beautiful lookout and interesting hiking in the North part of Big Island
​* Mauna Kea Observatory -
http://www.ifa.hawaii.edu/info/vis/visiting-mauna-kea/visiting-the-summit.html
* City of Refuge,
Puʻuhonua o Hōnaunau National Historical Park -
http://www.aloha-hawaii.com/big-island/city-of-refuge/​
*
Basik Acai, smoothie bowls in Kona -
http://www.basikacai.com/
​
* Da Poke Shack, delicious raw fish bowls in Kona -
http://dapokeshack.com/
HawaiianVacationRents@gmail.com | 1-805-794-3213